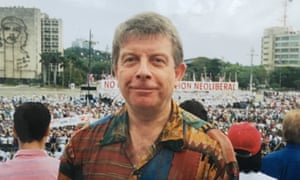 My brother-in-law Phil Lenton, who has died aged 71, was a committed and well-respected trade union official. He worked for Nupe, the public service union, from 1971 until 1993, and for Unison until 2001. He became divisional officer of Nupe's northern division and was the Unison northern region's associate regional secretary. In 1995, he became a national secretary.
Born in Twickenham, south-west London, to Walter, a trade union official, and his wife, Dorrie, Phil won a scholarship to Hampton grammar school, but left at the first opportunity. A child of the 1960s, he played his guitar and hitchhiked throughout Europe, becoming active in CND and demonstrating in Grosvenor Square, central London.
In 1966 he gained a place at Coleg Harlech, an adult education college in north Wales, before becoming a full-time officer of Nupe in the north-east region. His regional secretary was Rodney Bickerstaffe, who became a close friend and eventually general secretary of Nupe and Unison.
Phil worked closely with trade unions in South Africa, meeting Nelson Mandela and helping to organise the first free elections in the country, in 1994, and serving as an election agent for the ANC in Durban.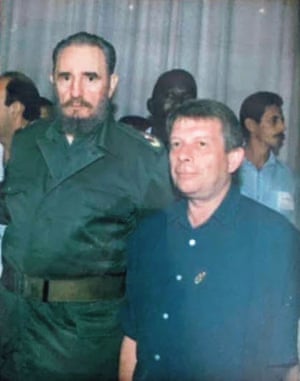 He developed twinning arrangements between British and Cuban trade unions and took a particular interest in the work and ethos of the Cuban Medical Brigade, following it to countries including Honduras, Haiti and Angola to publicise its work.
In 1999, Phil spearheaded a breach of the US-Cuban trade embargo, arranging for a shipment of defunct British fire engines, buses and ambulances to be shipped to Havana, as well as school equipment, medical supplies and footballs. He was awarded Cuba's Medal of Honour in 2002.
His later work took Phil to the Middle East, providing essential support for refugees in Palestine and Syria, including dental care for children at the Jafra Palestinian youth centre in Syria.
Phil also worked in Chupanga, Mozambique, delivering equipment and assistance to grow food, ensure a supply of clean water and develop sanitation facilities following the floods there. The community began to flourish, and Phil was honoured with a ceremony in which he was proclaimed "King Lenton of Chupanga".
Closer to his home in Newcastle, Phil became involved in reviving the Durham Miners' Gala and also supported the Easington Colliery brass band.
Phil is survived by his wife, Rosemary Luckett, whom he married in 1984, and by their daughter, Annie, and sons, Sion, Joseph and Daniel.
The Guardian